AlburyCBD is a marketing initiative focused on promoting businesses within the Albury CBD.
We showcase what our city has to offer – shopping, food, accommodation, services – and why Albury is a go-to destination for locals and visitors alike. We also shine a light on our business owners and their teams. These are the people that make our business community tick, the ones who give AlburyCBD a beating heart.
Check out some of our campaigns below.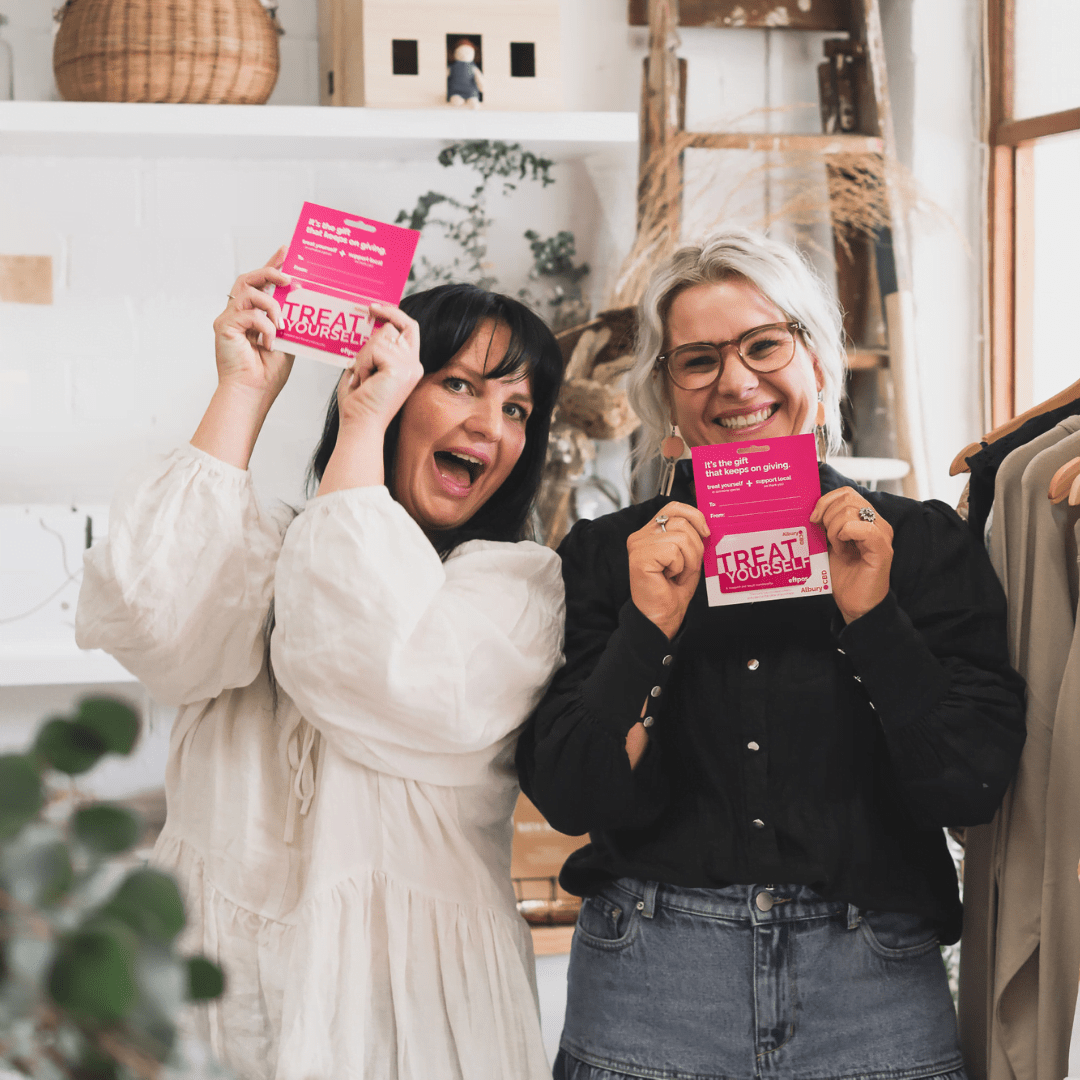 AlburyCBD Gift Card
The AlburyCBD Gift Card is a 'shop local' initiative, an EFTPOS-style gift card that is spent exclusively at participating businesses in the CBD.
There are 70+ participating businesses, with more businesses being added regularly. Gift cards can be purchased from 7 locations in the CBD, and one card can be spent at multiple businesses until its entire balance is used.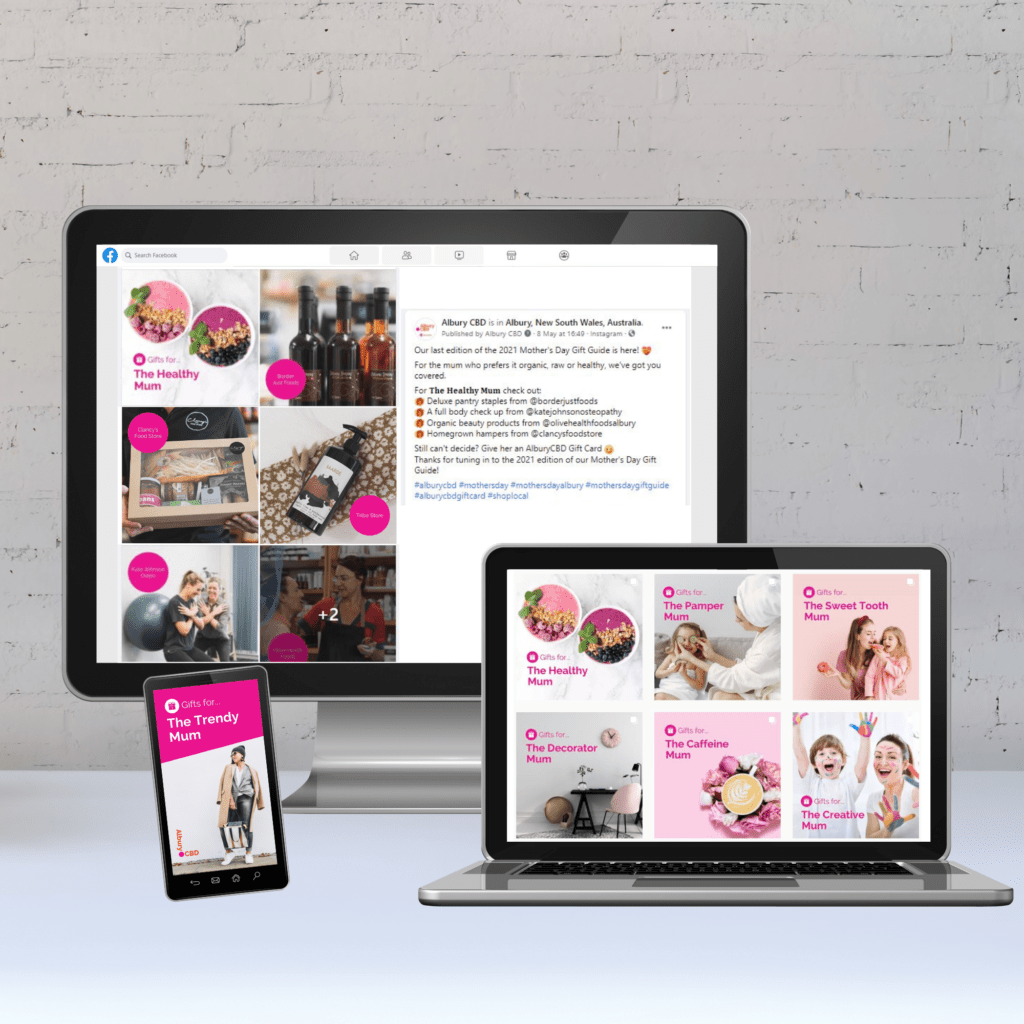 HOLIDAY GIFT GUIDES
We hand select products, offering, and services from our local businesses, collating them into curated gift guides. We focus on 3 major occasions – Mother's Day, Father's Day, and Christmas – and promote through social media posts and stories.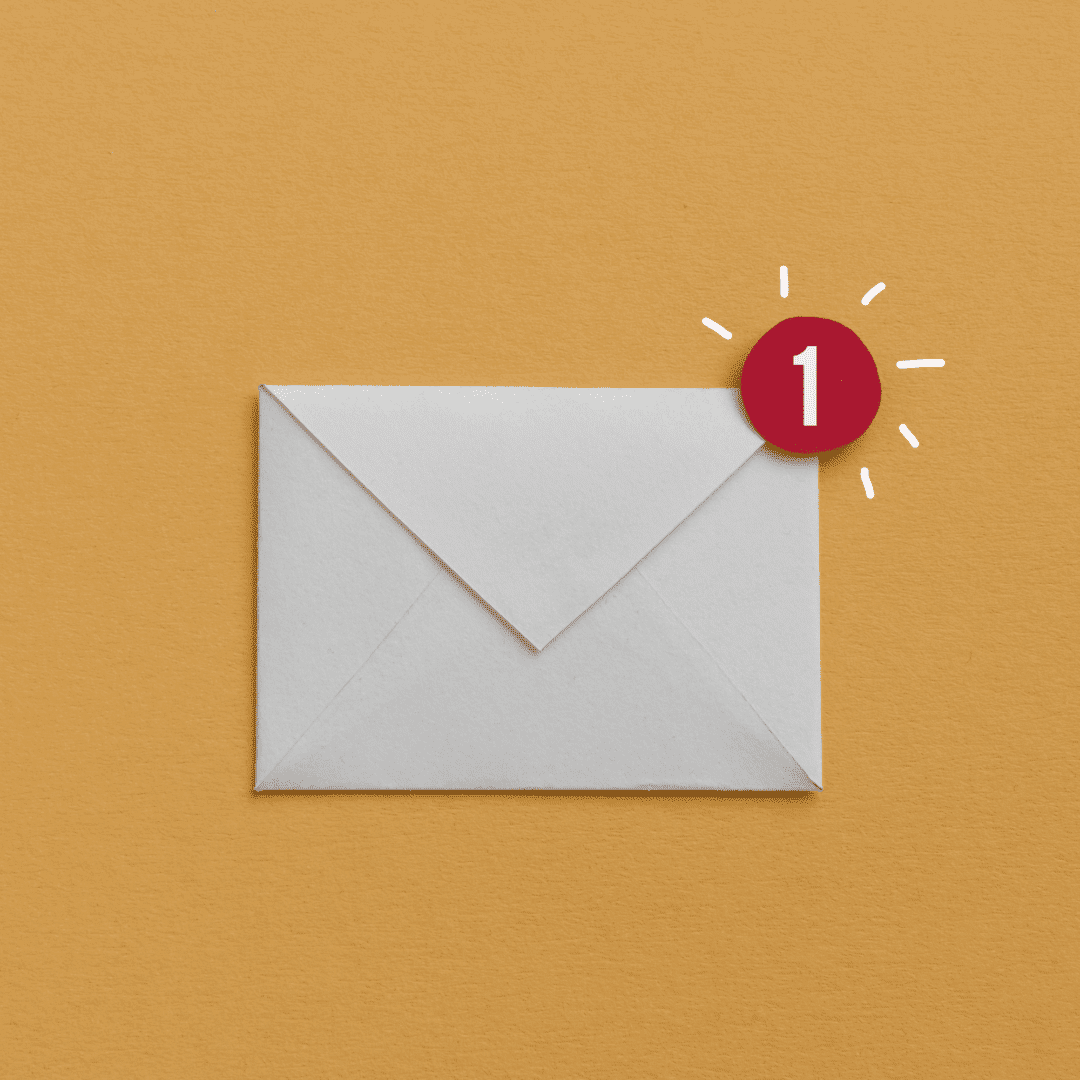 AlburyCBD NEWSLETTER
Locals and visitors alike can subscribe to our monthly newsletter, From the Heart. Delivered straight to their inbox, this newsletter offers an exclusive look at all things AlburyCBD, including interviews with business owners, a guide to the best places to shop, eat, visit, gift guides and exclusive offers.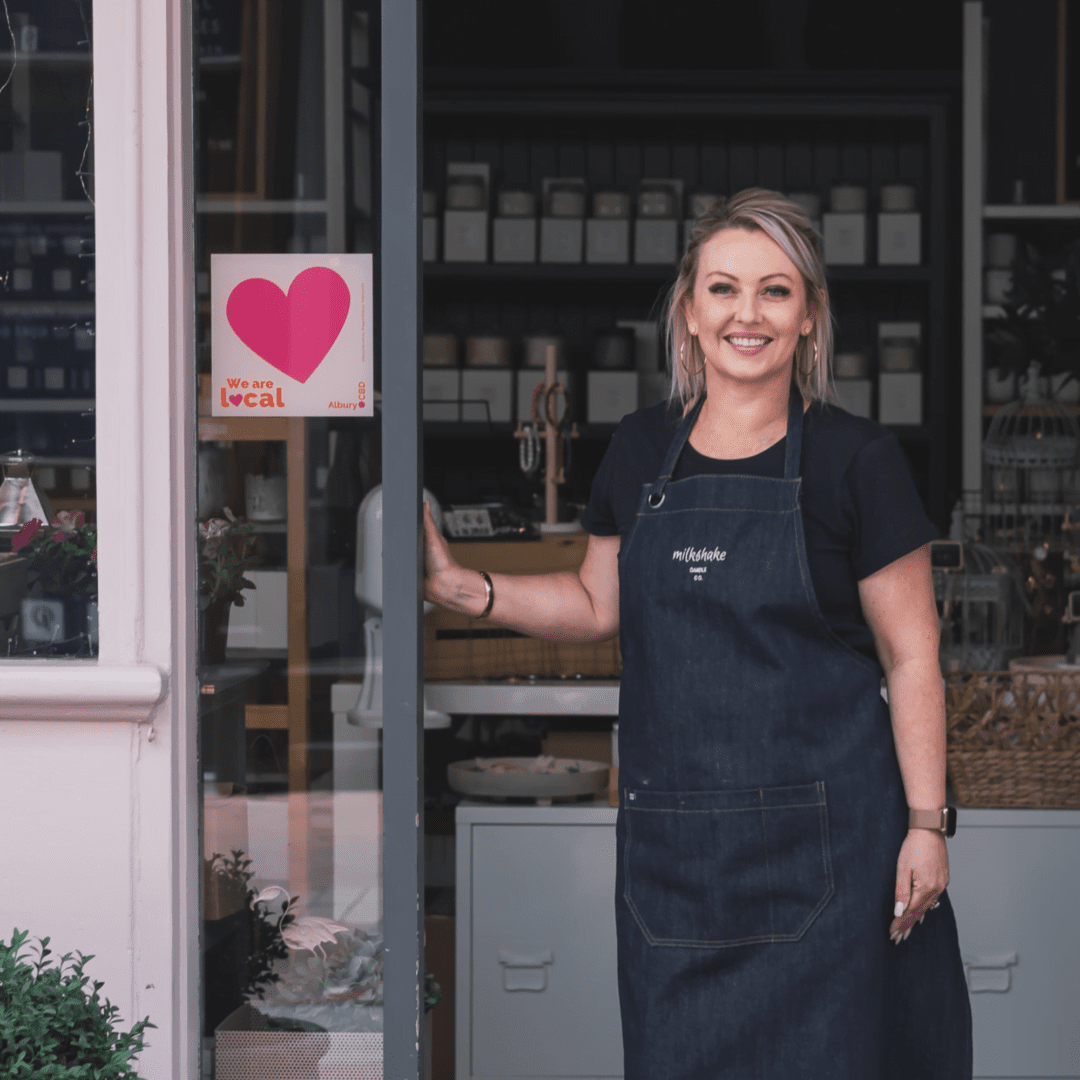 HEART OF ALBURY
What gives our community heart are the people behind the businesses. We launched the 'Heart of Albury' campaign to showcase our local champions, and introduce locals and visitors to our incredible group of business owners. The associated pink heart 'We Are Local' shopfront stickers have also become a recognisable icon across the CBD, helping make shopping local that much easier.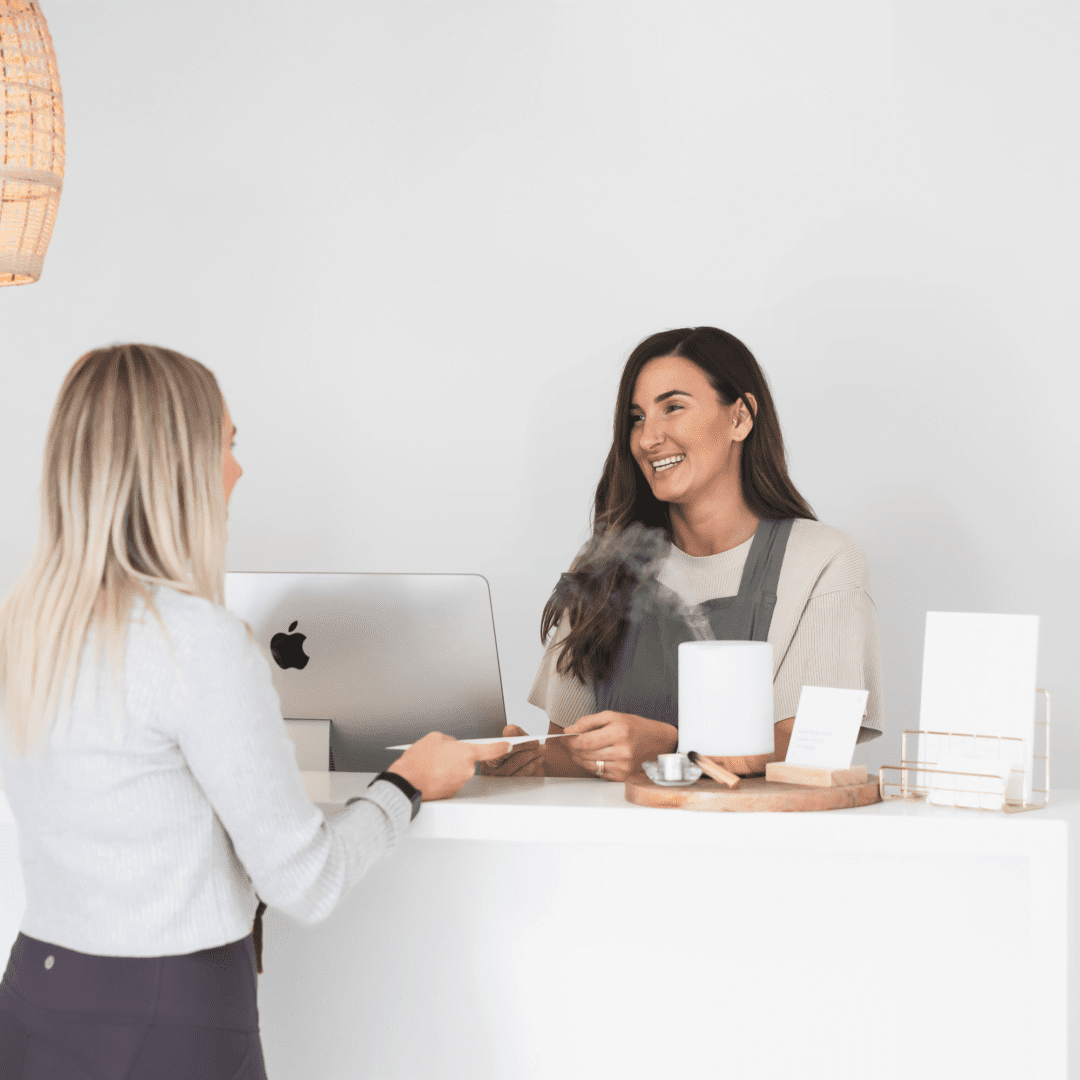 business photoshoots
We have worked with Threefold Studio to capture over 40 businesses through professional photography. This has given businesses the opportunity to showcase their store/office, team, products, and services. Building up a library of professional photographs also helps us promote the CBD to its full potential, through social media and marketing promotions.
Phone / (02) 6046 9223   Email / alburycbd@alburybusiness.com.au