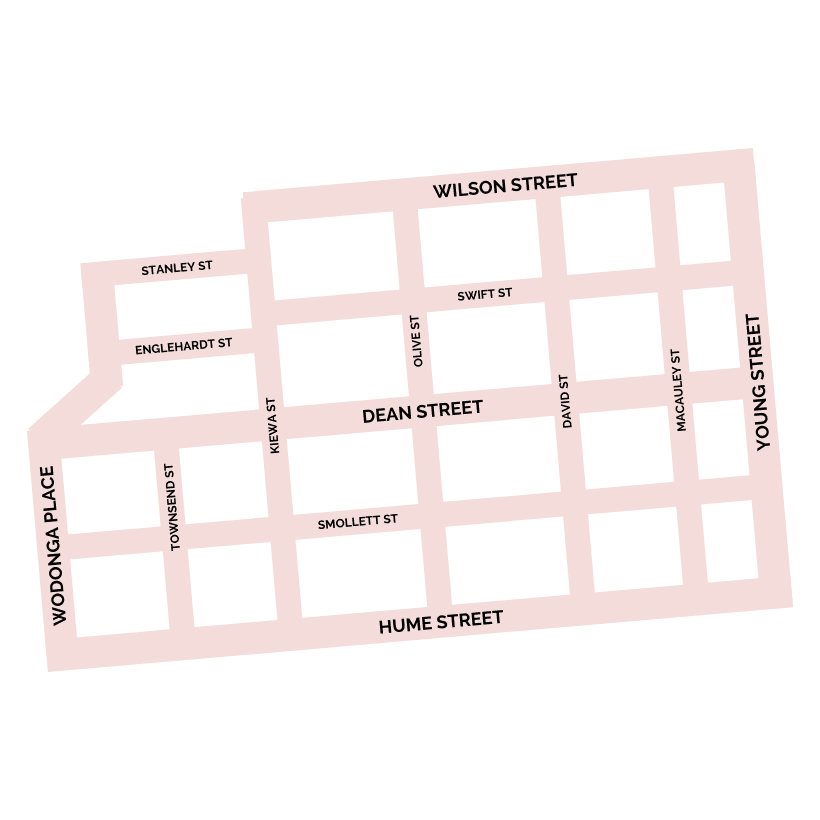 AlburyCBD is a marketing initiative focused on promoting businesses within the Albury CBD.
The CBD is all businesses that fall within the boundary of Wilson Street, Young Street, Hume Street, and Wodonga Place.
We showcase what our city has to offer – shopping, food, accommodation, services – and why Albury is a go-to destination for locals and visitors alike.
We also shine a light on our business owners and their teams. These are the people that make our business community tick, the ones who give AlburyCBD a beating heart.
For more info, tell us who you are:
Be the first to know
Subscribe to our newsletter