CBD Spotlight: Volt Lane Precinct
Volt Lane is located in the heart of AlburyCBD. It boasts a variety of eateries, specialty shops, creative spaces and services with something for everyone.
Flourish Creative
Flourish Creative Studio was developed as a place where people could come and learn a new skill, meet new people and invest in themselves. They have a number of creatives that run workshops out of the studio.
With two workrooms to accommodate workshops and classes, there is plenty of room to learn in a beautiful setting, and their customers love the sense of achievement and learning a new skill in a lovely, relaxed, supportive and professional environment.
You can book kid's holiday workshop programs and weekly sessions, including jewellery making, macrame, weaving, terrarium making, watercolour and much more, through their website.
Address: 5/11 Volt Lane
Website: flourishcreativestudio.com.au
Facebook: Flourish Creative Studio
Instagram: @flourishcreativestudio_
Chopstix House
Known for its large, delicious menu and fast, friendly service, Chopstix House has been a mainstay in Volt Lane since 2016. Their menu is based on authentic Asian flavours and covers everything you'd expect, including stir fry, noodle dishes, soups, Chinese and Japanese dumplings, and so much more.
They offer their full menu for dine-in and takeaway and are open for lunch and dinner Monday – Saturday. 
Address: 8/11 Volt Lane
Phone: 0470 263 960
MenuLog: Chopstix House
Door Dash: Chopstix House
Facebook: Chopstix House
Instagram: @chopstixhouse
Hotbake
Wayne and Jenny Falconer opened the first HotBake at 473 Dean Street, Albury in 1972 and has been baking ever since. In 2015, they opened their Volt Lane location alongside two more stores in Wodonga and Lavington. 
It's hard not to be tempted by the aroma of fresh, hot cinnamon doughnuts when you walk by the bakery, but that's not all they sell. Known for a wide variety of pies, cakes, wraps and pre-made lunches, you'll be hard-pressed not to find something you'll love on their menu.
Address: 9 Volt Lane
Phone:02 6023 5540
Website: hotbake.com.au
Facebook: Hot Bake
Instagram: @hotbakebread
Dean's Shoes + Keys
With 17 years of trading under his belt, Dean Freyer knows a thing or two about fixing shoes (and keys, and probably belts, too). Dean's Shoes & Keys is your one-stop shop in Volt Lane to get your favourite shoes re-heeled, a gift item engraved, a new car or house key organised, or to get your watch ticking again.
With a 4.8-star rating on Google, you can rest assured your treasured items are in good hands.
Address: 15/11 Volt Lane
Phone: 0488 297 894
Dean's Shoes + Keys is an AlburyCBD Gift Card business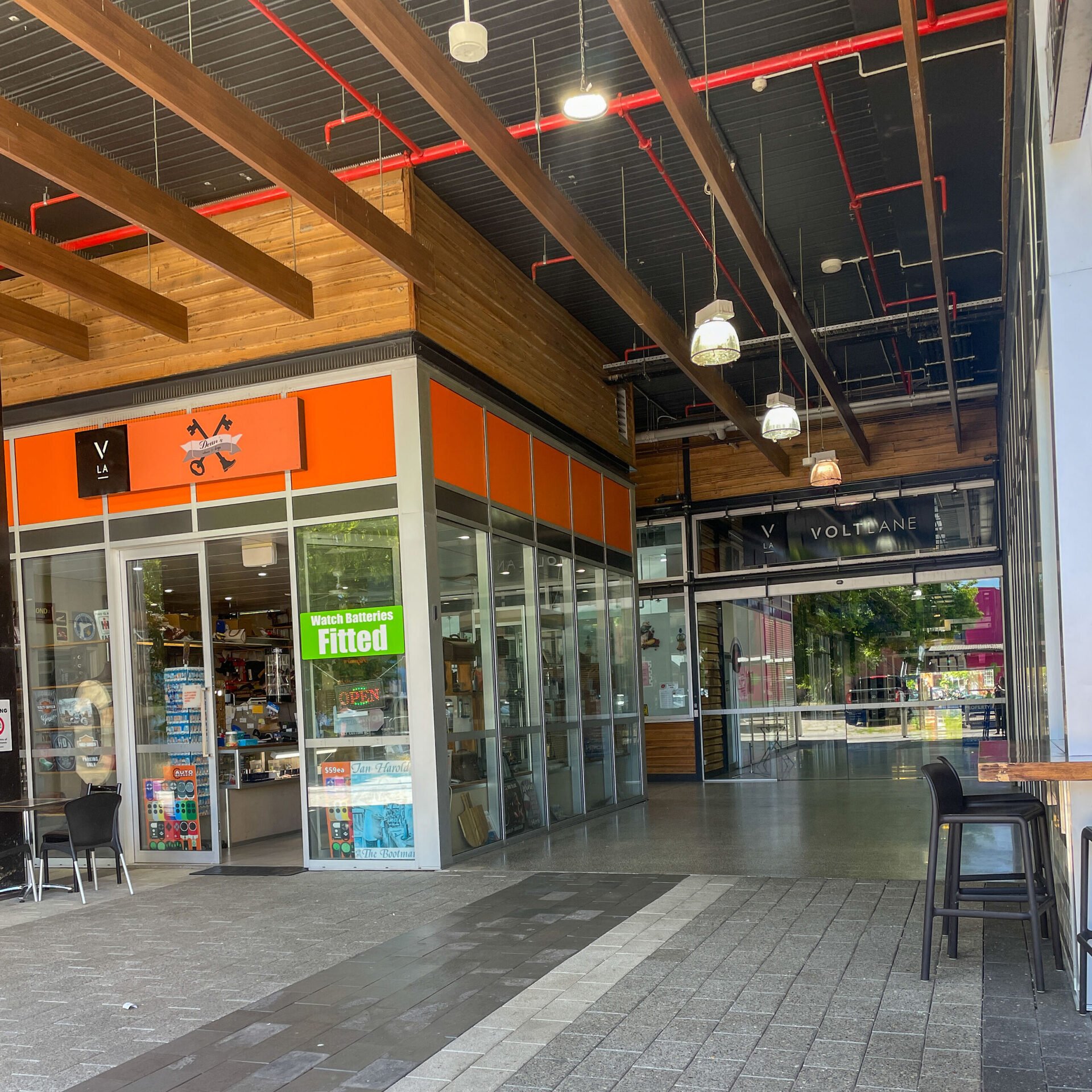 Kiss the Cook
One of the newest additions to Volt Lane, Kiss the Cook brings the flavours of the River Ganges to the banks of the mighty Murray. Owner Varsha Reddy is passionate about creating Indian cuisine with her own twist, using fresh local ingredients and lots of love. She loves showing customers that there is more to Indian food than just butter chicken.
Address: Unit 16, 11 Volt Lane
Website: www.kissthecook.net.au
MenuLog: Kiss the Cook Albury
Instagram: @kissthecookalbury
GIO Insurance
When it comes to insurance, sometimes it's nice to get off the phone and discuss your needs in person. Albury's local GIO Insurance office offers fast, friendly and professional service. Their local insurance agents can provide personalised service to meet your personal insurance needs, and can provide referrals for more specialsied commerical insurance or banking needs.
Address: 21 Volt Lane
Phone: 02 6023 1855
Website: GIO Insurance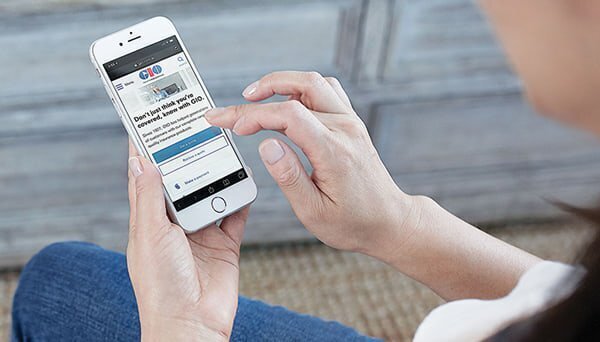 Image source: GIO Insurance website
Allure Lash and Beauty Bar
Allure are specialists in natural-looking and damage-free lash extensions. As one of only a handful of damage-free certified salons in Australia, Allure's lash specialists have plenty of training and knowledge to keep your natural lashes healthy while enhancing your everyday look.
With over 50 types of lashes in varying lengths and styles to choose from, their customers always leave the salon with the exact look they love. Head to their website to browse the full menu of services, including lash extensions, lash lifting, brow treatments and much more.
Address: 23/11 Volt Lane
Phone: 0421 249 795
Website: allurelashes.com.au
Facebook: Allure Lash and Beauty Bar
Instagram: @allure_lashbeautybar
Eden Lawyers
Established in 1991 by Mike Eden, Eden Lawyers has grown to service clients from large national corporations through to first-time home buyers across Victoria, New South Wales and Queensland. Eden Lawyers offers its clients a wide variety of services, including Wills and Estate planning, conveyancing, family trusts and much more.
The team at Eden specialise in creating bespoke legal solutions, while ensuring they deliver the best value for money for their clients.
Address: 20/11 Volt Lane
Phone: 02 6041 5596
Website: edenlawyers.com.au
Facebook: Eden Lawyers
LinkedIn: Eden Lawyers